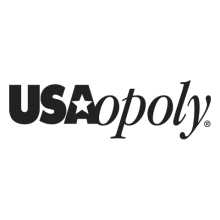 Board games… with a fun, unique USAopoly™ twist.
We first started working with USAopoly™ when we were contracted to design and develop a stand-alone website for their award-winning game Telestrations™. When working with brands that rely on first impressions a website's uptime becomes increasingly important. A reliable website hosting provider is a key element to reliability in hosting.
Hosting is not as simple as you may think. A lot of factors go into determining how much your hosting will cost. How many people visit your website, how much bandwidth you will have, and how much storage you need are all factors. Additionally, you will need your server to perform and that is not what you will get with a lesser solution. We've endured the headaches so you don't have to. Let Intrepid Network guide you in determining the best and most applicable solution for your business needs.
In addition to hosting most websites, these days are built on a CMA (Content Management System). Almost every website we design & develop is built to allow our clients to edit, update and add content themselves. This is not the same thing as having to use a website development tool like Yahoo site builder or a more advanced tool such as Dreamweaver™. Each website is custom-built to meet the client's needs. Our custom content management solutions offer the ability to apply system checks to ensure files are the correct size, the text meets minimum length requirements, all data is entered, and more. We automate the workflow and apply rules to ensure its followed. This lessens the training needed by the end user. In fact, the average time for getting your employee up to speed is less than one hour.
Image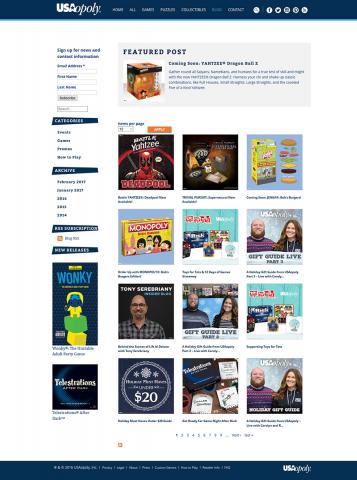 Our website features advanced automation that can run daily or even hourly depending on the tasks to be accomplished. Some but not all of these robust automated features are; SEO, database backups, metadata generation, search engine submissions, scheduled content publishing/unpublishing, workflows, update notifications, etc.
As Uncle Ben said, "With great power comes great responsibility" and as such the technology behind these great website features available to us today requires maintenance just as our cars do. A website is a vehicle to take you places and even to show off to others. You want it to look great and run great. If you don't change the oil and tires though it will simply degrade over time and eventually stop working altogether.
Maintaining a CMS website is not as easy as changing tires though. It's more like changing a transmission or upgrading engine parts. That's why we offer and highly recommend contracting with us to make recommended security updates to the core system and contributed modules. As time passes developers improve or upgrade modules to meet other modules' requirements or to protect your website against security threats, hackers, etc. I've been called upon to repair poorly developed websites that have fallen victim to SQL injection hacks. It's a very time-consuming operation to restore a website after an attack and without the proper system backups are sometimes impossible.
We were very pleased when USAopoly™ not only asked us to maintain their Telestrations™ website but also contracted with us to maintain USAopoly.com! It's a pleasure working with such a creative company and the free games are a nice fringe benefit as well.
---
BACKGROUND
Introduce your business and what you do there.
I am the vice president of operations and information technology at a game company. We design and sell board games and puzzles.
OPPORTUNITY / CHALLENGE
What challenge were you trying to address with Intrepid Network?
We engaged Intrepid Network to build us a Drupal website to showcase one of our party games.
SOLUTION
What was the scope of their involvement?
Josh (President/CEO, Intrepid Network) designed and developed a Drupal website from scratch so that we could highlight a specific game. We gave an overview of what we envisioned, and he presented us with some design options. After a series of discussions to refine the designs, Josh developed the site from the ground up. He also helped us maintain and host the website, along with our primary site, for several years.
What is the team composition?
Josh was our single point of contact.
How did you come to work with Intrepid Network?
I learned of Josh and Intrepid Network through a reference from an IT consultant we worked with at the time.
What is the status of this engagement?
Our engagement with Intrepid Network began in 2012 and ended in February 2019, when we switched our main website away from Drupal to another platform and therefore to another developer. The microsite to showcase the game went offline a few years ago.
RESULTS & FEEDBACK
What evidence can you share that demonstrates the impact of the engagement?
Josh helped us accomplish our goal of showcasing one of our flagship products and selling the idea that it was a fun party game. I don't recall the website ever going offline due to an error, and Josh's creativity was evident on the site.
How did Intrepid Network perform from a project management standpoint?
It can sometimes be challenging to find a vendor that will deliver on its promises, but we never had that problem with Josh. He was quick to respond and gave accurate timelines. He took a lot of guesswork out of the equation. I always had faith that Josh would accomplish what he promised.
What did you find most impressive about them?
Josh runs a one-stop shop. He knows web design, development, web hosting, and marketing. We got lucky to work with somebody who knows how to do it all.
Are there any areas they could improve?
No, I'm thrilled we got to work with Josh.
Do you have any advice for potential customers?
Make sure everybody's role in the project is clear, and make sure that there is a set timeline for deliverables.
---
Let's discuss your project and how Intrepid Network can help.