Make your own edits and add your own pages 24/7 with the addition of a content management system. Intrepid Network utilizes the Drupal web design framework and is an expert in creating Content Management Systems with the following features:
Completely custom look
Mobile-first and responsive design
Update your website 24/7 with no programming knowledge
Create unlimited pages
Create searchable content
Add multiple levels of administration
Fine-grained permissions
Customer management tools
Subscription-based content
Password-protected areas of your website
Broadcast messages to your visitors
Search engine-friendly framework
Core and Module Updates
Optimized for maximum performance and speed
Drupal is an open-source creative web design software widely used by high-profile businesses and organizations, such as The White House, NASA, MTV-UK, and Yahoo Research.  It is a Content Management System application that enables rapid creation, management, and publishing of content on the web in a steady organized manner.
The cost of web design can be high whenever a Content Management System (CMS) is needed.
Drupal for Web Design
Drupal website design is an award-winning CMS having a collection of many great and creative web design features such as multi-user administration, community interactivity, and news aggregation.
The good track record of Drupal creative web design software garnered numerous awards won.  In 2006 it won 2nd place as the "Best Overall Open Source CMS." In 2007 Drupal website design software snatched 1st place for "Best Overall Open Source CMS" and was also awarded 2nd place as the "Best PHP Open Source CMS." In 2008 Drupal website design platform maintained the 1st place spot for the "Best Overall Open Source CMS" and what was 2nd place a year ago was now 1st place as the "Best PHP Open Source Content Management System. In 2009, the creative web design software was still ranked 1st place for the "Best PHP Open Source Content Management System and was a recipient of the award "Open Source CMS Hall of Fame."
The community of Drupal users has gathered a pool of creative web design resources to promote and give support to online users.  The flexibility of Drupal website design to adapt to almost any circumstance is well proven by a wide range of business entities from sole proprietorships to huge corporations. Intrepid Network Inc. proudly supports the Drupal Association as an Organization Member.
High Profile Websites Using Drupal
A number of high-profile sites were using or migrating to the Drupal creative web design platform. These include Lime.com, Ubuntu.com, The New York Observer, Warner Bros. Records, Fast Company – a business and technology magazine with over 200,000 pages, and Popular Science – used by universities with over 60,000 pages now redeveloped to move to Drupal website design.
Web Design with Drupal is Highly Modular
Drupal being highly modular can provide a solid foundation for website designing. Free Drupal website design modules are constantly being written and provided online to satisfy nearly every user's creative web design requirement. These modules come by the thousands and produce a mind-boggling array of Drupal website design capabilities. When a particular web design module is needed for some specific requirements, then it isn't difficult to write and produce the customized module to satisfy those creative web design preferences
Because of the dynamic nature of Drupal website design, it cuts the website development process significantly shorter and the equivalent cost as well.; Maintenance cost is lowered also.
There are thousands of Drupal creative web design module contributors on the internet and over 200,000 members. A tech support team guarantees the security and safety of Drupal website design user installation. They provide web design software patches and updates for Drupal to run more securely and stably.
Over time web design content get out-of-date. This causes problems when sites still flash offers that have already expired but remained unnoticed.  Drupal website design prevents this from happening by placing the creative web design contents on pre-set schedule dates – when to go live and when to expire.
Accessibility
The Drupal community has adopted an Accessibility Statement that sets goals for both the software we produce as well as websites managed by the Drupal Association. Although there are a lot of standards, the most widely adopted internationally is the World Wide Web Consortium's (W3C) Web Content Accessibility Guidelines (WCAG) 2.0 AA.
These guidelines provide many best practices for eliminating barriers to participation on websites. Since the drupal.org site has moved to Drupal 7, many accessibility problems have been resolved because Drupal Core has resolved many problems in the API.
Common problems include:
The WAVE Toolbar is a simple add-on, but there are a bunch of tools that can help test for accessibility.
We try to follow WCAG 2.0 AA because it means that our community can support as wide a range of designers, developers & documentation people as possible. If there are problems with the accessibility of the current site, please post an issue to the Webmasters issue queue and tag it "accessibility".
Conclusion
Creative web design using Drupal establishes more competitive pricing as a consequence of lowered costs brought by the software's open-source nature. Drupal website design is also SEO friendly; therefore, it is extremely easy for us to integrate our expertise into the initial production and ongoing life of your website.
---

1st Place/Gold Readers' Choice Award
Peninsula Beacon - San Diego Community News Group
1st Place/Gold Readers Choice Award 2017 for Website Design & Development. Awarded by the Peninsula Beacon - San Diego Community News Group. This is the sixth year in a row in which Intrepid Network Inc. received this award.
---
Intrepid Network Honored by Clutch for Position Among Top Performing Agencies in California
Clutch (Firms that Deliver)
Clutch has recently released rankings of the top B2B companies in all 50 states, and Intrepid Network is included in California creative and design category. We are incredibly proud to be featured on their list of the best creative agencies and web designers in California!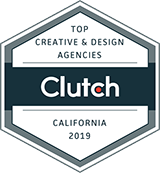 ---

U.S House of Representatives Certificate of Special Congressional Recognition
Scott Peters, Member of Congress, 52 District, California
Certificate of Special Congressional Recognition for our tireless dedication and leadership on behalf of Ocean Beach.
---

California Legislature Assembly Certificate of Recognition
Todd Gloria, California State Assembly, 78th District
Ocean Beach MainStreet Association Special Service Awarded for our hard work and our tireless effort of promoting Ocean Beach and invaluable service to the community.
---

State of California Senate Certificate of Recognition
Honor issuer Senator Toni G. Atkins, 39th District
Certificate of Recognition and congratulations for outstanding service and commitment to Ocean Beach helping to make OB a great place to live, work and play.
---

The City of San Diego, State of California, Certificate of Recognition
Kevin L. Faulconer, Mayor, San Diego, California
Certificate of Recognition for our dedicated service and promotion of Ocean Beach.