Image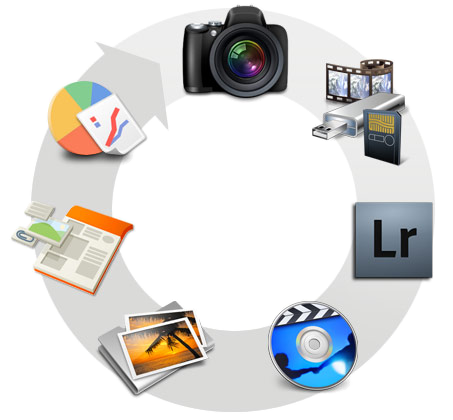 Based in San Diego, CA, Intrepid Network, Inc. has built a reputation as a leading custom website design company. Our clients come to us looking for website design and development because we produce amazing websites which connect to their core audience. Your website is an extension of your business and should be a reflection of it. We strive to build custom websites that are accessible to all the major search engines giving you and your company the maximum exposure possible to reach every single client looking for your services and or products.
Josh Utley not only possesses an incredible work ethic, but he also brings to the table a personal touch with all of the work that he is involved with. He has an amazing passion for his profession and is not satisfied until he has "got it perfect". Josh is a smart engineer who takes great care in his work, deadlines, and promises. You always feel good working with him because he's honest and fair. He stands behind his word and delivers results that exceed expectations every time. Josh is both a designer and engineer, with the ability to communicate expectations clearly and professionally, which places him above the rest when it comes to web developers. If I ever had to recommend an individual in my field of work, Josh Utley would hands down be at the top of my list. I have worked with Josh and I will absolutely continue working with him in the future!
- Nicholas Russell, Technical Architect
Custom Websites for Small Business
At Intrepid Network, we understand the challenges that face small businesses. Our whole purpose is to support business people and help them succeed by building a website that is a profit center. Your website should help you find new clients, make it easier for customers to do business with you, and be flexible enough that you can make updates fast and easy. Intrepid Network, Inc. is a full-service website design and marketing company. Our websites are amazing. Intrepid Network has over 26 years of Website Design and Marketing experience. Our technological know-how allows us to create websites that look great and function flawlessly.
When you partner with Intrepid Network on your website project you will receive A firm that understands the needs of business people. Professional one-on-one service. Creative, fresh-looking designs. Clean website programming, fully tested in a wide variety of web browsers and screen sizes for compatibility. Marketing research to learn more about your clients and competitors. Google marketing tools to view your website statistics and trends. Modern features like content management systems, responsive design, automated search engine rank placement, and more. Competitive pricing. The experience and backing of our company's president & CEO who started in the industry in 1996.
---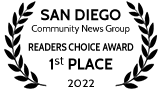 1st Place/Gold Readers' Choice Award
Peninsula Beacon - San Diego Community News Group
1st Place/Gold Readers Choice Award 2017 for Website Design & Development. Awarded by the Peninsula Beacon - San Diego Community News Group. This is the sixth year in a row in which Intrepid Network Inc. received this award.
---
Intrepid Network Honored by Clutch for Position Among Top Performing Agencies in California
Clutch (Firms that Deliver)
Clutch has recently released rankings of the top B2B companies in all 50 states, and Intrepid Network is included in California creative and design category. We are incredibly proud to be featured on their list of the best creative agencies and web designers in California!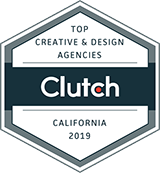 ---

U.S House of Representatives Certificate of Special Congressional Recognition
Scott Peters, Member of Congress, 52 District, California
Certificate of Special Congressional Recognition for our tireless dedication and leadership on behalf of Ocean Beach.
---

California Legislature Assembly Certificate of Recognition
Todd Gloria, California State Assembly, 78th District
Ocean Beach MainStreet Association Special Service Awarded for our hard work and our tireless effort of promoting Ocean Beach and invaluable service to the community.
---

State of California Senate Certificate of Recognition
Honor issuer Senator Toni G. Atkins, 39th District
Certificate of Recognition and congratulations for outstanding service and commitment to Ocean Beach helping to make OB a great place to live, work and play.
---

The City of San Diego, State of California, Certificate of Recognition
Kevin L. Faulconer, Mayor, San Diego, California
Certificate of Recognition for our dedicated service and promotion of Ocean Beach.